Whether you are looking for an escape from the kitchen-table, work-from-home situation, or you're ready to take your business to the next level, there's a club membership to suit you.
At Maven, we are so much more than a hired desk.  We're community, comradery, collaboration and motivation.  
Make connections, find inspiration and curate a work-life balance that gives Monday morning's a real dose of
Maven mo-jo!
(Oh and we hate to mention it, but we are Covid-secure with social distancing, desk dividers and cleanliness at the forefront of your magically Maven experience).
How it all works?
Making the most of Maven is easy with our monthly rolling memberships.
For VIP scoops, A-list events and discounts and first dibs on your fave desk, become a regular Maven and watch your motivation reach new heights!
Like your London office without the commute, like your business HQ without the overheads, a Maven membership gives ambitious women the accountability, space and inspiration to thrive.
Oh and it's easy on the eye at the same time 😉
With multiple options and different pricing plans, there's something to suit you. Wherever you are at.
Starting from as little as £52 a month through to our access all areas VIP Maven just £100 a month!
Opening Hours Monday – Friday 9.30-5pm
Get back to what you love…
Connection, community, collaboration
Well Ms Maven, you didn't come here to play did you?  VIP Maven is the creme de la creme of our services.  From priority access to community discounts, you'll get the very best our community has to offer. 
From free use of the Maven Mezzanine, to unlimited Meeting Pod access, The VIP Membership has it all, no more playing it small.
£100 a month
🌟 Unlimited pre-bookable desk passes (all shifts) to suit your CEO schedule
🌟 Unlimited meeting pod use for podcasting, pitching & preparing to profit
   🌟30% off Monthly Virtual Coworking Session
🌟 20% off Maven Masterclasses & Mixers and 15% off Maven Space Hire
Need a distraction-free space to get your head down, or just a break from the solitude of home working, a Full Time Maven membership allows you enjoyable access to full-steam-ahead working.
With our central location and onsite facilities, Maven provides a home from home without the mess, noise or unwanted distractions.
£75 a month
🌟 4 x pre-bookable 9.30-5pm day desk passes
🌟 3 x One Hour Meeting Pod Passes & 10% off future pod passes
🌟30% off Monthly Virtual Coworking Session
🌟 10% off Maven Masterclasses & Mixers and Maven Space Hire
You don't have to be a mum to grab a Working Mum Membership, but we've designed this membership with flexibility in mind.
With plenty of space, serene surroundings and liquid motivation on tap, take your mum hat off and get down to business in a strictly sticky-fingers-free zone!
£60 a month
🌟 4 x pre-bookable 10-3pm desk passses
🌟 2 x One Hour Meeting Pod Passes & 10% off future pod passes
   🌟30% off Monthly Virtual Coworking Session
🌟 10% off Maven Masterclasses & Mixers and Maven Space Hire
Busy bee who's always on the go?  Need a base that you can drop in and out of in between meetings, projects and appointments?
 Consider Maven your central hub, ready and waiting for you to kick back, grab a brew and focus on you.
£52 a month
🌟 4 x pre-bookable half day (9.30-1pm or 1.30-5pm) desk passes
🌟 1 x One Hour Meeting Pod Pass & 10% off future pod passes
🌟 30% off Monthly Virtual Coworking Session
🌟 10% off Maven Masterclasses & Mixers and Maven Space Hire
Is a Maven Membership for me?
Maven is all about giving ambitious women the room to thrive.
Whether you are a corporate jet-setter or a self employed CEO, the secret to the success is in the support.
Scaling up is no walk in the park, that's why we offer unlimited opportunities to make your work, work for you.
We get it, it's not always practical to plan months in advance, which is why members can re-schedule a desk at short notice.  We'll hold space for you, so you can hold space for success.
↓
Maven is so much more than just a beautifully styled place to work.  Natalie's positive energy has enthused the whole space.  It feels like all the best bits of an office environment – connection, collaboration and shared understanding – with the flexibility of being able to do what works for you.  I plan to come regularly as I was amazed at how much more productive, creative and inspired I was throughout the day.
In Maven there is a culture that unites us all, keeps us ambitious and encourages us to grow our network, business, knowledge and friendships.
All amongst a supercharged community of wonderful women entrepreneurs.
I adore coming to Maven, and I love what Natalie has created for female entrepreneurs.  The safety, the camaraderie, the chance to work alongside other exceptional business owners fills me with excitement and inspiration.  On top of all that it's wrapped up in the most gorgeous setting, calm, stylish, fun and full of heart and empowerment.  Start with one day a week and trust me when I say you'll never look back!
From Woolworth's to Harvey Nichols, bridal boutique to co-working space, I've always had business in my blood.  After graduating with a degree in Textile & Business Management, I combined my love of fashion and business to rise through the ranks at Harvey Nichols, styling celebs like Beyoncé and leading a team of over 100 – I was in my element.  It was the DREAM job.
But…something was niggling away inside of me.  Little did I know, it was the bug on entrepreneurship!  Despite forwarnings that people 'go there to die', I relocated myself and my newly aquired husband to Lymington, where my luxe bridal boutique was born!  10 years, a new boutique in Winchester and lots of business decisions later, I birthed my second business baby – Maven.
What you see here is a community that I wish I'd had years ago.  Working with people, delving into business and creating meaningful connections is my jam…  and this Maven Haven is yours!
Sign up to our Newsletter for community updates, events and inspiring stories!
Read all about Maven and the business of co-working over on my blog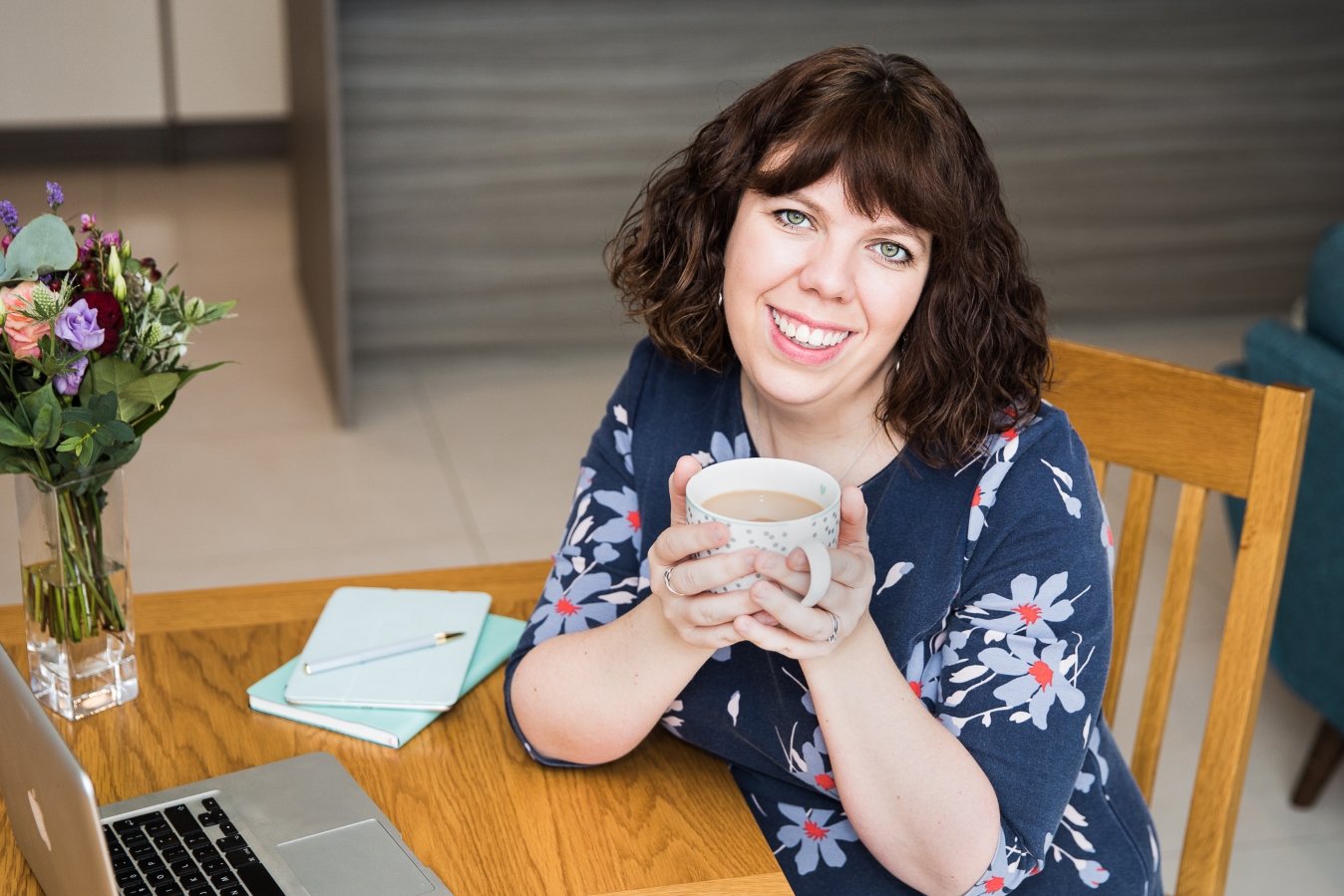 When you first meet you will be struck by her warmth and positivity.  She is super well connected and one of the most efficient women I know - which is why she is one of the most in demand VA's in Winchester right now as The Perfect Assistant. And as if...
read more